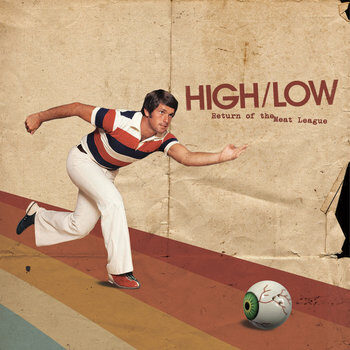 Mixing their love of Lofi, Alt. Rock and Fuzz, HIGH/LOW deliver 'Return of the Meat League', The 5th in a series of 6 EPs.
Each EP was recorded in Lockdown and features tracks from the forthcoming album 'CYCLOPS'
Steve Weston: Guitar, Drums, Vocals.
Lee 'Meat Arm' Yates: Bass Fuzz, Beef bowling.
Mastered by Todd Tobias